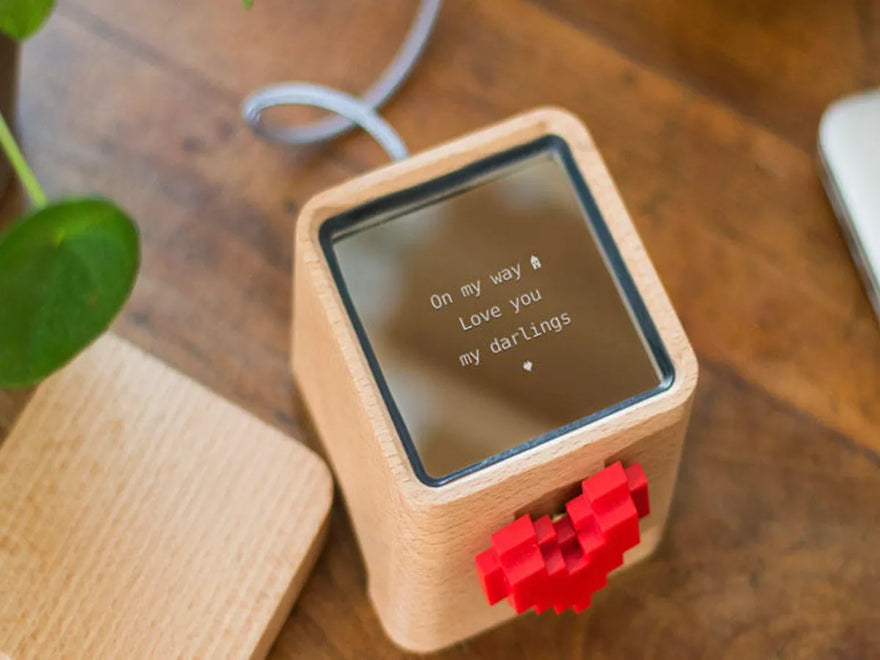 Gift Ideas
Top 35 Meaningful Valentine Gift Ideas For Son That You Can't-Miss
If you are a parent looking for the perfect way to show your son how much he means to you this Valentine's Day, you've come to the right place. This blog post will explore a variety of thoughtful and meaningful Valentine gift ideas for son, providing inspiration and options for this special day.
Why should parents give Valentine's gift for son?
Parents should consider giving their sons a Valentine's gift for several heartwarming reasons. Firstly, a Valentine gift is a tangible expression of love, a simple yet meaningful way for parents to say "I love you" to their children. This gesture reinforces the child's sense of self-worth, making them feel appreciated and valued, which is vital for their emotional development. 
Furthermore, establishing a tradition of giving Valentine's gifts can create lasting memories and a sense of anticipation, making this day special in your family's yearly calendar. Ultimately, the purpose is not about the gift's monetary value, but rather the expression of love and appreciation it represents.
Top 35 Meaningful Valentine Gift Ideas For Son
As a parent, finding the perfect gift idea for son can be a unique way to express your love for him. Here are 15 meaningful valentines gifts for teenage son or grown son that are bound to make him feel special.
Unique Valentine's day gift ideas for son
Choosing a unique gift that aligns with your son's interests can make Valentine's Day even more special. Here are some unique and thoughtful valentine's day gifts for son that cater to a variety of hobbies and passions.
Gaming or Tech Accessories 
If your son is a tech enthusiast or an avid gamer, gaming or tech accessories can be one of the great Valentine's day gift ideas for son. Whether it's a new controller, headset, or the latest video game, these gifts will surely be appreciated.
Valentine's gift for son: Tech Accessories
For sports-loving sons, tickets to a favorite sports game can be an exciting Valentine gift for son. This gift not only provides a great experience but also creates an opportunity for shared moments and memories.
Handwritten Letters or Poems 
Sometimes, the most meaningful gifts are the simplest. A handwritten letter or poem can be a heartfelt Valentine's Day gift idea for my son. Express your love, pride, and wishes for him in your own words for a truly personal touch.
If your son is an adrenaline junkie, consider gifting an adventure experience like skydiving, rock climbing, or a hot air balloon ride. It's a unique Valentine gift ideas for son that he will remember for a lifetime.
Experience Valentine Gift Ideas For Son
Subscription boxes come in all varieties, from books and snacks to tech gadgets and hobby kits. Choose one that aligns with your son's interests for a gift that keeps on giving.
Virtual Reality Experience 
If you're searching for funny customizable gifts for your son, try this one. In this digital age, a virtual reality headset can be a thrilling gift, offering countless possibilities for exploration and entertainment. It's a fun Valentine gift idea for grown sons who love to immerse themselves in new worlds.

If your son is musically inclined, consider giving him a new instrument that he's been eyeing. This could be anything from a new guitar, keyboard, or even smaller instruments like a harmonica or ukulele. 

A Framed Inspirational Quote
This is a wonderful way to provide daily encouragement. Choose a quote that resonates with your son's ambitions or personality. You can design it beautifully and frame it. 
Valentine gift ideas for grown sons : Framed Quote
DIY Adventure Coupon Book
Similar to the idea of a coupon book mentioned earlier, this version can be filled with adventures and experiences. This could include a day at a local attraction, a hiking trip, a movie marathon day, or even travel to a place he's always wanted to go to. 
Personalized Valentine Gift Ideas For Son
Adding a personal touch to your Valentine gift ideas for son can make it all the more memorable for your son. From customized fashion items to DIY creations, these personalized gifts for son offer something for every son.
If your son is into fashion, customized sneakers can be a cool and stylish Valentine gift idea for my son. It's a unique way to express his individual style.
Personalized Audio Message
In our digital age, this gift is both unique and heartfelt. Record a message expressing your love and appreciation for your son. This could be a recounting of some of your favorite memories with him, or a message of encouragement and affirmation. 
A personalized mug, featuring his name, a special message, or a favorite photo, can be a daily reminder of your love for him. It's a practical and sentimental Valentine gift idea for son.
Valentine's Gift For Son: Personalized Mug
A DIY memory jar filled with notes of cherished memories, affirmations, and reasons why you love him can be a touching Valentine's gift for son. Every note he pulls out is a reminder of your bond and love for him.
For sons who love comics, consider a personalized comic book where he is the hero. It's a fun and imaginative gift that he will surely love.
A personalized keychain is a small, yet meaningful gift. Have it engraved with his initials, a special date, or a quote that resonates with him. Every time he grabs his keys, he'll be reminded of your love.
A personalized t-shirt, with a design, quote, or image that resonates with your son, can be a thoughtful gift. It shows your understanding and appreciation of his unique personality.
Valentine's day gift ideas for son: T-shirt
Last-minute Valentine's Gift Ideas For Son
These are some last-minutes Valentine gift ideas for my son:
Create a movie night package with his favorite films or a new release he's been eager to watch. Add in popcorn, candy, and a cozy blanket for a perfect movie night in.
Who doesn't love a good treat on Valentine's Day? Package together his favorite candies, chocolates, or other snacks in a cute Valentine-themed bag or box. This gift is simple, but it shows you know his preferences and want to make him smile.
Valentine's day gift ideas for my son: Sweet Treats
This one takes a little creativity but it can be a lot of fun. Create a coupon book filled with favors he can "redeem" throughout the year. Coupons could include a home-cooked meal, chores done by you, or a day out doing his favorite activity.
If you're really in a pinch for time, a gift card to his favorite restaurant, store, or online platform could be the ideal gift. It may seem impersonal, but if it's for something he genuinely enjoys, it shows you know and respect his tastes.
Spend a few hours going through old photos and mementos to create a scrapbook. This gift is incredibly personal and something he can look back on with fondness for years to come.
Valentine Gift Ideas For Son: Scrapbook
Finding the Perfect Personalized Valentine's Gifts for Son at Personal House
While all these gift ideas can bring joy and express your love for your son, personalization can add a unique and touching element to any gift. At Personal House, we specialize in personalized gifts that cater to various interests and preferences.
Whether it's customized canvas, personalized t-shirts, or a unique mug with your son as the hero, Personal House can make your son's Valentine's Day extra special. Even for sons who are not so little anymore, personalized items like a mug or a tech gadget can serve as lovely Valentine gift ideas for grown sons.
So, whether it's a personalized mug, a favorite board game, or an adventure experience, remember that the most meaningful Valentine gift ideas for son are those given from the heart. Remember that Valentine's Day is all about expressing love, and there's no better way to do that than with a heartfelt gift. Let Personal House be your partner in crafting the perfect personalized Valentine's gifts for your son.