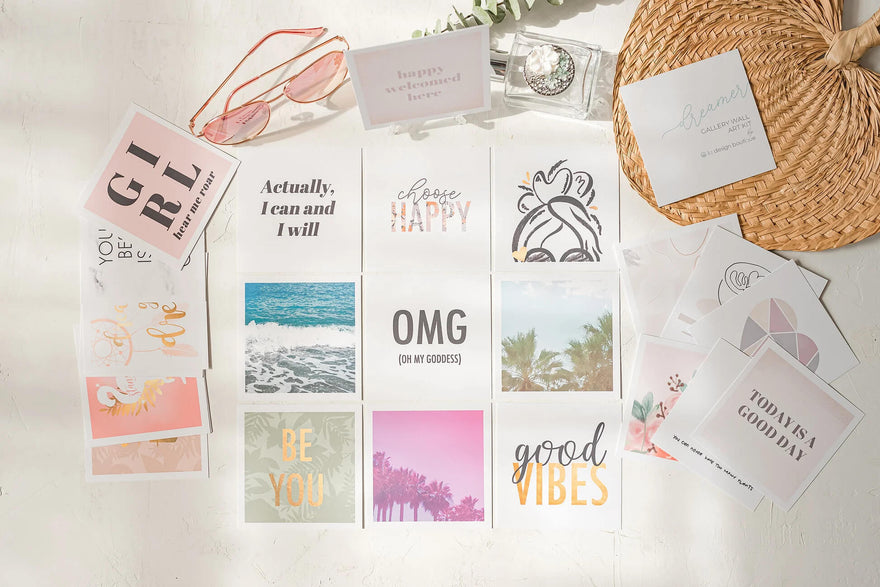 Gift Ideas
Top 40 Enchanting Graduation Gift Ideas To Create everlasting memories
Graduation is a momentous occasion, a milestone that deserves a grand celebration. Finding the best ideas for graduation gifts can often be a challenging task. However, with Personal House, this task becomes easy and enjoyable. In this blog, we unravel a rich collection of gift ideas for graduates that suit various preferences and budgets. 
Unveil The Significance Of a Graduation 
Graduations mark a significant milestone where hard work meets honor. A perfect occasion to find apt gift ideas for graduation to commemorate the occasion.
Beginning of a New Chapter
Graduation heralds a new beginning. It is an ideal moment to express pride and joy with thoughtful graduation gifts. The gifts can act as a token of encouragement for future endeavors.
Every graduation signifies years of dedication and hard work. Recognizing this effort with graduation gift ideas can be a heartfelt way to appreciate the graduate.
Unveil The Significance Of a Graduation
Creating Lasting Memories
Graduations are not just about ending a chapter but also creating lasting memories. Cherished graduation present ideas can help encapsulate these precious moments, providing something to hold onto as they move forward.
Building Confidence for the Future
A graduation can be a huge confidence boost. Acknowledging this with graduation present ideas can be a supportive gesture, ushering them positively into the next phase of their life.
Graduations are gateways to new beginnings, encapsulating years of hard work and perseverance. Ensure to explore unique gift ideas for graduation that resonate well with the achievements and aspirations of the receiver.
How to Choose a Graduation Gift that Resonates?
Selecting the perfect graduation gift is a thoughtful process that encapsulates recognition of the graduate's journey and aspirations. In this concise guide, we pinpoint three central factors to consider while exploring the best graduation gift ideas to ensure the choice is meaningful and cherished.
Align with Interests and Hobbies
Delving into the recipient's interests and hobbies is a fundamental step in choosing a gift that resonates. Consider a gift that mirrors their passion, be it technology, art, or any sphere they are keenly involved in, making the gift a heartfelt acknowledgment of their persona.
Tailor Gifts to Future Plans
As graduation heralds the onset of new adventures, tailoring your gift to their upcoming journey can be a remarkable choice. Whether they are venturing into the professional realm or planning a gap year to travel, a gift that complements their path ahead can be truly meaningful.
How to Choose a Graduation Gift that Resonates
Incorporating a personal touch into your gift can make it all the more special. This could be in the form of a handmade item, an engraved piece of jewelry, or a custom-made photo album that harbors cherished memories, adding a sentimental value that is bound to be treasured.
Selecting a gift that resonates is about portraying understanding, affection, and support for the graduate's unique journey. It stands as a token of love and recognition, encouraging them to step into the future with enthusiasm and confidence, cherishing the thoughtful gesture behind the gift.
40 Enchanting Graduation Gift Ideas to Mark this Special Occasion
Embark on a journey through our expertly curated list, where you'll find the epitome of meaningful graduation present ideas, tailored to bring smiles and create lasting memories.
Tailored Graduation Present Ideas to Honor Special Bonds
Relationships hold a special place in the journey of graduation. Here, we categorize the gift ideas based on the close bond shared between the graduate and the gift giver. Whether it's a family member, a close friend, or your lover, finding the right gift that represents the bond is vital.
Thoughtful Ideas for Graduation Gifts to Celebrate Family Ties
Graduation is a family celebration, a moment to cherish the achievements of a loved one. Here, we explore heartfelt present ideas for graduation that can strengthen the bond and foster fond memories within the family.
A personalized photo album encapsulates precious family moments. On the list of gift ideas for son's graduation, this is a perfect way to revisit and reminisce about the beautiful journey of the graduate within the family, keeping the essence alive through pictures.
Personalized Photo Album For Graduation Gifts
A family portrait painting is a splendid way to commemorate the occasion. It embodies unity and the joyous celebration of the graduate's accomplishments; it is a beautiful art piece that reflects familial love.
Passing down a family heirloom is a gesture filled with tradition and history. In the catalog of ideas for graduation gifts for 5th graders, this gift symbolizes the continuity of family values and bonds, marking the graduate's transition into a new phase of life.
A handwritten letter is a personal and intimate graduation gift for granddaughter. It conveys the deepest feelings and best wishes for the graduate, a treasure trove of words that hold emotions and familial bonds.
Custom Jewelry with Initials
Custom jewelry with initials is a sophisticated and elegant gift. It signifies the personal connection and the unique bond that the family shares, a timeless piece to be cherished forever.
Custom Family Tree T-shirt
Amidst graduation gift ideas for daughter, a custom shirt family tree is a novel and heartfelt gift. It visually narrates the lineage and the deep-rooted connections within the family, creating a sense of belonging and pride.
These graduation present ideas embody familial love and unity. They serve as beautiful tokens of recognition, celebrating the graduate's journey and the integral role the family plays in it.
Unique Gift Ideas for Graduation to Cherish Friendship
Celebrating your friends' monumental moments becomes even more special with these handpicked ideas for graduation gifts for friends. Dive into this guide to find something they will cherish forever.
Friendship Bracelet For Friends' Graduation Gifts
Cherished Bonds: Graduation Gifts Ideas for Close Friends
Graduation is a milestone that friends love to celebrate together. Let's explore gift ideas for graduates that epitomize friendship, cherishing the times spent together, and fostering bonds that last a lifetime.
A friendship bracelet is a symbol of unbroken bonds. It's a constant reminder of the friendship shared, representing the love, support, and the beautiful journey together as close friends.
A customized canvas serves as a canvas of memories. In the realm of best friend graduation gift ideas, it encapsulates the cherished moments shared, offering a piece of art that is both personal and a testament to a strong friendship.
A DIY scrapbook is a gift filled with heartfelt memories. It allows friends to revisit the times spent together, capturing the essence of friendship in pictures, notes, and little mementos.
Planning an unforgettable day out is a thrilling gift. It promises fun, laughter, and the creation of new memories, fostering the joyous spirit of friendship and the adventures that lie ahead.
These graduation present ideas for best friend are not only tokens of friendship but also celebrations of the journey shared. They embody the spirit of camaraderie, fostering bonds that are cherished and celebrated through life's milestones.
Romantic Gestures: Graduation Present Ideas for Girlfriend
Celebrating your girlfriend's graduation is a significant milestone. As she steps into a new chapter, let's explore some thoughtful gift ideas for her graduation that are both personal and aligned with her interests and preferences.
A custom pillow is a cozy and intimate gift idea. This gift resonates comfort and personal connection, a sweet reminder of your relationship every time she relaxes or catches a quick nap.
Personalized I'm Finally Graduated Pillow
Treating her to a spa day package is a pampering and thoughtful gesture. It serves as a haven of relaxation and rejuvenation, allowing her to unwind and enjoy some well-deserved luxury post-graduation.
An art supplies kit is a wonderful gift for the creative spirit. This gift fuels her artistic passions, providing her with the tools to explore and create beautiful artwork, nurturing her talents further.
A fitness tracker is an excellent gift for a health-conscious girlfriend. It encourages her to maintain a healthy lifestyle by keeping track of her fitness goals and achievements, promoting overall well-being.
These graduation gift ideas for girlfriend focus on cherishing her individuality and nurturing her passions. They stand as a testament to your support and affection, encouraging her to embrace her new journey with confidence and zeal.
Express Your Love: Graduation Gifts Ideas for Boyfriend
As your boyfriend marks a significant academic achievement, it is the perfect occasion to surprise him with a thoughtful present. Let's delve into some captivating ideas for graduation gifts for him that align with his interests and enhance his post-graduation journey.
A customized sweatshirt speaks volumes about personal connection. It is not just a garment but a warm hug that carries the essence of your relationship, letting him adorn a piece of you wherever he goes.
Enrolling him in a gourmet cooking class is a delightful surprise in your boyfriend graduation gifts collection. This gift idea promotes culinary exploration and is a wonderful opportunity for him to hone his cooking skills, possibly unveiling a newfound passion.
Gourmet Cooking Class for Graduation Gifts
Tech gadgets are a brilliant choice for the tech-savvy boyfriend. These modern instruments not only align with his interests but also serve as reliable companions, aiding in his daily tasks and possibly his new career endeavors.
Gifting an adventure experience is a thrilling proposition. It promises excitement and a break from routine, giving him the chance to indulge in an adrenaline-fueled adventure and create new memories and stories to share.
These graduation gift ideas for boyfriend are designed to cater to his unique interests and passions. They are more than gifts; they are experiences and tokens of affection that celebrate his achievements and anticipate a bright future ahead.
After traversing through our rich collection of gifts, we hope you found the inspiration to select a present that echoes the joy and pride of this momentous occasion, crafting unforgettable graduation celebrations.
Special Gift Ideas for Graduation That Grow with Their Academic Journey
Graduation signifies the end of a significant educational journey. Here, we dive into gift ideas that align with various educational milestones, helping you choose the perfect gift that commemorates the graduate's hard work and achievements.
Little Achievers: Kindergarten Graduation Gift Inspirations
Graduating from kindergarten marks a child's first step in the academic ladder. It's a joyous occasion to gift them something that sparks their curiosity and adds fun to their learning journey. Let's explore some engaging gift ideas for kindergarten graduation.
Storybook for Ideas for Kindergarten Graduation Gifts 
A personalized storybook is a gateway to magical adventures. This gift not only encourages them to develop a reading habit early on but also makes them the star of their very own tale, fostering a love for books and stories.
Toy Telescope for Stargazing
A toy telescope is a wonderful tool to ignite their interest in the heavenly bodies. In the world of gift ideas for kindergarten graduation, it serves as a window to the universe, allowing them to explore the night sky and learn about stars and planets, fostering an early appreciation for astronomy.
A Mini Backpack with Their Favorite Cartoon Character
A mini backpack adorned with their favorite cartoon character is a delightful gift. It adds excitement to their school routine by giving them a buddy to carry around, making their school trips more enjoyable and fun-filled.
A Bicycle or Tricycle with Safety Gear
Gifting a bicycle or tricycle equipped with safety gear is both fun and educational. This gift encourages physical activity and independence, fostering a sense of responsibility as they learn to navigate and enjoy their little adventures safely.
These graduation gift ideas for kindergarten are tailored to nourish the young minds stepping out from kindergarten. They not only add an element of fun to their daily routine but also serve as learning tools, fostering growth and curiosity in the little graduates.
The Threshold of Future: High School Graduation Gifts 
Let's look into some contemporary ideas for high school graduates that would seamlessly blend into their vibrant, ever-evolving lifestyles.
Tech gadgets are always a hit among high school graduates. These cutting-edge devices not only align with their digital native status but also help them stay abreast of the latest technologies, aiding in both their studies and personal ventures.
Tech Gadget for High School Graduation Gifts 
Celebrate their high school achievements with a personalized mug, an everyday reminder of this milestone. Customize with their name, year, or a memorable quote, making morning routines special. You can also choose this personalized present idea as a graduation gift for 8th grader.
A trendy backpack is both functional and stylish. In the array of inexpensive graduation gift ideas, it serves as a perfect companion for their college days or travel adventures, allowing them to carry their essentials in style, reflecting their personality and taste.
Subscription boxes are the gifts that keep on giving. Whether it's a box filled with books, gourmet snacks, or wellness products, it promises a monthly dose of joy, offering them an array of delightful surprises to look forward to.
A personalized yearbook is a nostalgic gift filled with memories. This keepsake captures the significant moments of their high school journey, allowing them to revisit the cherished times and share stories with friends and family in the years to come.
These graduation presents are crafted to cater to the dynamic lifestyles of high school graduates. They not only reflect their youthful spirit but also serve as tools and tokens to assist and celebrate them in their upcoming adventures, fueling their journey with excitement and zeal.
University Success Celebrated: Graduation Gift Guide
As university graduates venture into the professional world, it becomes crucial to gift them something that complements their upcoming endeavors. Here, we will explore some university graduation gift ideas that are both sophisticated and utilitarian, aiding them in their transition from campus to corporate life.
Personalized I Graduated Can I Go To Bed Now Hoodie
Elevate their university memories with a customizable hoodie, an emblem of their alma mater's pride. Tailor it with their graduation year, department, or a significant message, ensuring a warm, nostalgic embrace with every wear.
Gifting professional attire is a practical and thoughtful idea. It helps the graduates build a formal wardrobe, which is necessary for their upcoming job interviews and corporate roles, fostering a confident and polished appearance.
A sleek briefcase or laptop bag is a great choice for a modern professional. This gift idea for college graduates not only adds a touch of elegance to their daily commute but also keeps their important documents and tech gadgets organized and protected, enhancing their efficiency.
Personalized Desk Accessories
Personalized desk accessories add a touch of personalization to their workspace. Items such as customized pen holders or nameplates make their desk more inviting and professional, promoting a positive work environment right from the start.
Online Course Subscription
An online course subscription is an investment in their future. As one of the most wonderful nurse graduation gift ideas, this gift facilitates continuous learning, allowing them to acquire new skills or deepen their knowledge in their field, fostering growth and competitiveness in the professional arena.
These university graduation gifts are meticulously chosen to assist university graduates as they step into the corporate world. They are not just gifts but tools that would facilitate a smoother transition, helping them to carve out a successful career path with confidence and style.
 Gift Ideas for Master's Degree Graduation 
Luxurious Pen Set For Graduation Gifts
Achieving a master's degree is a monumental milestone that embodies years of hard work and dedication. As these scholars are on the brink of a promising career, it's fitting to gift them something that echoes their achievements and aspirations. 
Here, we delve into some graduation gift ideas Masters that encapsulate sophistication and intellectual charm, perfect for someone with a Master's Degree.
A luxurious pen set is a symbol of elegance and wisdom. This gift serves as a companion in their professional journey, aiding them in signing significant documents and perhaps jotting down groundbreaking ideas, epitomizing their scholarly achievements.
Professional Networking Event Tickets
Tickets to a professional networking event can be a golden gateway to a plethora of opportunities. This gift enables them to connect with like-minded professionals, fostering relationships that can catalyze their career progression and providing a robust start to their professional journey.
A premium coffee maker is a quintessential accessory for the modern intellectual. This gift promises a daily dose of freshly brewed coffee, facilitating focused study sessions or providing a serene start to busy mornings, becoming a staple in their daily routine.
A book on leadership serves as a beacon of wisdom in their professional path. This thoughtful gift fosters leadership qualities by offering insights and advice from industry leaders, becoming a guidebook as they navigate the intricate paths of their chosen careers.
These present ideas are curated to mirror the prestige and intellectual richness that a master's degree signifies. These graduation Masters gift ideas are not just tokens of appreciation but enablers that guide them in carving a niche in their respective fields, fostering growth and excellence in their forthcoming endeavors.
Luxury Watch For Gifts for Graduation
Celebrating the Pinnacle: Doctorate Graduation Gifts Ideas
Earning a doctorate is the pinnacle of academic excellence and a testament to one's unwavering commitment and intellectual prowess. As these luminaries ascend to the echelons of scholarly distinction, it's apt to commemorate their journey with gifts that exude sophistication and reverence.
Personalized Research Journal
A personalized research journal is an intellectual addition to your list of PhD graduation gift ideas. Serving as a repository for their innovative ideas, this graduation gift for doctorate degree acts as a constant companion in their academic pursuits, nurturing their commitment to advancing knowledge.
Art resonates with the soul, much like scholarly pursuits resonate with the mind. Gifting a personalized canvas is not just a gesture of appreciation but an acknowledgment of their intricate journey, mirroring the depth and breadth of their doctoral exploration.
Time is invaluable, much like their accomplishments. A luxury watch stands as a testament to their timeless dedication and perseverance. It's not just an accessory but a daily reminder of their journey's worth, culminating in this monumental achievement.
After years of rigorous research and academic immersion, a getaway trip offers a much-needed respite. In the array of gift ideas for PhD graduation, this gift ensures a break from their routine, allowing them to rejuvenate, reflect, and relish the fruits of their labor, marking a fresh beginning post-academic conquest.
A Getaway Weekend Trip for Graduation Presents
These presents are designed to resonate with the grandeur and significance that a doctorate encapsulates. They are not merely gifts but profound tokens of respect, admiration, and acknowledgment, suited for the academic luminaries who've reached this zenith of educational achievement.
Discover the perfect presents that resonate with each significant educational milestone. These thoughtful graduation gifts cater to every level of achievement, making celebrations truly memorable and heartwarming.
At Personal House, we aspire to help you encapsulate these precious moments with our exquisite range of gift ideas. As you embark on this journey to find the perfect graduation gift, may you find a token that stands as a testament to the hard work and perseverance that define the day.