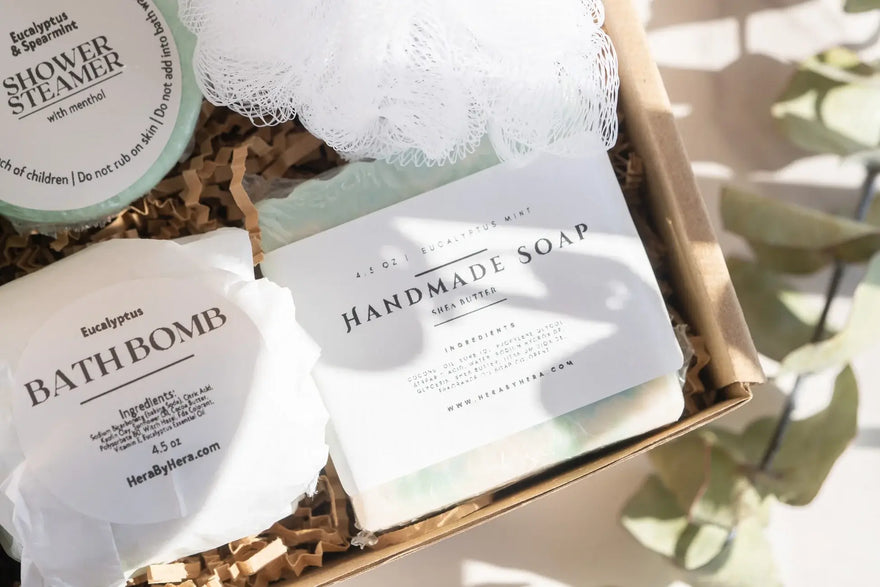 Gift Ideas
Top 12 Thoughtful Girlfriends Weekend Gift Ideas To Surprise Her
Elevate your love with heartfelt gestures using our curated collection of girlfriend's weekend gift ideas. Whether it's under $10 or above $50, discover personalized tokens and luxurious surprises to create lasting memories. Explore unique and thoughtful gifts from Personal House that go beyond the ordinary, ensuring your weekends are infused with love and shared joy.
The Meaning Of Your Weekend Gift To Your Girlfriend
Weekend gift ideas are expressions of thoughtfulness, love, and the shared moments you cherish with your girlfriend. Let's explore the profound meaning behind weekend gift ideas through the lens of personal connection and thoughtful gestures:
Personalized Photo Album For Your Weekend Gift To Your Girlfriend
Gifts for her serve as tangible symbols of your affection and appreciation for your girlfriend. Each carefully chosen item becomes a testament to the depth of your emotions and the effort you put into selecting something special.
Experiential girlfriends weekend gift ideas, such as spa weekend getaways or cooking class experiences, transcend the physical. They embody shared moments and the joy of creating memories together. These gifts signify your desire to not just give her something but to share an experience, strengthening the emotional connection between you.
Personalized gifts for girlfriends, like custom charm bracelets or photo albums, carry a unique touch that reflects your girlfriend's individuality. The effort to tailor a gift to her preferences demonstrates your attentiveness and the value you place on her uniqueness.
Weekend gifts become a celebration of your love and the special connection you share.
The act of gifting itself becomes a moment of celebration, reinforcing the joyous aspects of your relationship.
Gifts ideas for girlfriend that support shared goals, such as fitness trackers for a health journey, signify a commitment to each other's well-being. These gifts become symbols of your dedication to growing and evolving together.
Especially gift ideas for girlfriend long distance, surprising your girlfriend with these options adds an element of delight and excitement to the weekend. The element of surprise elevates the joy associated with receiving the gift, making the occasion even more memorable.
Customized Charm Bracelet For Ladies Weekend Gift Ideas $10-$30
Weekend gift ideas, whether small tokens or luxurious surprises, embody the depth of your connection and the effort you invest in nurturing your relationship. They are not just objects; they are love-infused expressions that create a tapestry of shared moments and treasured experiences between you and your girlfriend.
12 Best Girlfriends Weekend Gift Ideas To Surprise Her
Whether you're celebrating a special occasion or simply want to show your appreciation, finding unique gifts for your girlfriend's weekend ideas can elevate the experience. Let's explore some thoughtful ideas catering to different budgets, ensuring your weekend is filled with joy and memorable moments.
Ideas Of Girlfriend's Weekend Gifts Under $10
Embarking on the search for budget-friendly yet thoughtful ladies weekend gifts under $10 opens a realm of creative possibilities. From charming trinkets to delightful experiences, these wallet-friendly options promise to make your weekend together memorable without breaking the bank.
Budget-friendly movie night
Transform your living room into a cinematic haven with a variety pack of classic movie snacks. This is a wonderful option for your list of 10 romantic gift ideas for your girlfriend. From the buttery goodness of popcorn to the nostalgic sweetness of gummy bears and chocolate-covered peanuts, the snack selection sets the stage for a delightful movie marathon. Wrap yourselves in the warmth of a themed fleece blanket, making each film an intimate experience. 
Budget-friendly Movie Night Ideas Of Ladies Weekend Gifts Under $10
Consider girlfriends weekend gift ideas that elevate your weekend with a DIY spa day using carefully chosen essentials. Select face masks tailored to your skin needs, offering hydration, rejuvenation, or clarifying properties. Set a serene atmosphere with scented candles featuring essential oils like lavender or eucalyptus. The pièce de résistance is a bag of premium bath salts, turning an ordinary soak into a luxurious spa experience. 
Craft timeless ladies weekend gifts by curating a personalized photo album. This is the best choice for your anniversary gifts ideas for girlfriend or for any occasion that you want to have a throw back to your love story. Opt for an elegant yet affordable album, ensuring the preservation of your cherished memories. Utilize online services for high-quality prints, bringing your favorite snapshots to life. 
These affordable ladies weekend gifts under $10 are a testament to the idea that meaningful gestures need not come with a hefty price tag. These budget-friendly options ensure your weekend is filled with joy and connection.
Gift Ideas For Girlfriends Weekend $10-$30
Discover the joy of meaningful gifting as we explore a range of girlfriends weekend gift ideas priced between $10 and $30. From personalized treasures to delightful experiences, these options promise to add a touch of elegance to your weekend without exceeding your budget.
Enhance the warmth of your ladies' weekend with the charm of customized mugs for couples. Personalize each mug with endearing details, such as your names, a significant date, or a shared sentiment. Crafted from durable ceramic, these mugs not only hold your favorite beverages but also serve as cherished keepsakes. 
Customized Couple Mugs For Ladies Weekend Gift Ideas $10-$30
Customized charm bracelet
Celebrate your bond with a customized charm bracelet that encapsulates your shared experiences. Choose an adjustable design for a perfect fit, allowing room for future additions. Personalize it with charms that hold sentimental value, from initials to birthstones or symbols representing inside jokes. This wearable narrative becomes a constant reminder of the unique connection you share.
Choose soft, high-quality cotton for your unique T-shirts that serve as a canvas for creativity, allowing you to add initials, inside jokes, or even a playful design that reflects your shared memories. The customization adds a touch of exclusivity, turning these T-shirts into wearable mementos of your special time together. 
These carefully curated girlfriends weekend gift ideas within the $10-$30 range offer a delightful blend of affordability and thoughtfulness. Whether it's a customized keepsake or an experiential token, these gifts ensure that your weekend is filled with warmth, laughter, and shared moments.
Weekend Gift Ideas For Girlfriends $30-$50
Step into the realm of elevated gifting with our handpicked selection of weekend gift ideas for girlfriends falling within the $30-$50 range. From luxurious essentials to experiential delights, these options are tailored to add a touch of opulence to your shared weekend retreat.
Crafted with creativity in mind, this custom night light can be customized to feature initials, memorable dates, or even a special quote that resonates with your shared experiences. The soft, ambient glow adds a touch of warmth to any space, creating a cozy and intimate atmosphere. It's a delightful reminder of your bond that will light up both the room and your hearts during your weekend together.

Custom Night Light Weekend Gift Ideas For Girlfriends $30-$50
Weekend getaway essentials
Prepare for spontaneity with a thoughtful selection of girlfriends weekend getaway ideas. Choose a foldable backpack with multiple compartments, ensuring efficient packing. Opt for a toiletry bag stocked with travel-sized essentials, and complete the ensemble with a chic passport holder. These essentials for girlfriend's weekend gift ideas set the stage for an impromptu adventure, turning your weekend into a journey of exploration.
Elevate your mixology game with a carefully curated craft cocktail kit. Equipped with essential tools like a shaker, muddler, and strainer, it invites you to experiment with unique ingredients. Delve into the world of flavored bitters, artisan syrups, and botanical garnishes, creating concoctions that tantalize the taste buds. The included recipe book serves as a guide, transforming your weekend into a delightful celebration of flavors.
This collection of gift ideas for girlfriends weekend strikes a perfect balance between sophistication and thoughtfulness. Elevate your weekend with these carefully curated tokens that promise to transform your time together into a memorable and indulgent experience.
Gift Ideas For Girlfriends Weekend Above $50
Dive into a world of premium gifting with our exclusive collection of ladies weekend gift ideas, each surpassing the $50 mark. From refined indulgences to bespoke experiences, these offerings are tailored to transform your weekend getaway into an unforgettable celebration of love and sophistication.
High-quality leather handbag
Elevate her style with a high-quality leather handbag from a renowned brand. Choose a timeless design that seamlessly integrates into her wardrobe, whether it's a classic tote, crossbody, or satchel. Practical features like multiple compartments and durable hardware ensure this accessory is both stylish and functional, a statement piece that lasts.
Gift Ideas For Girlfriends Weekend Above $50: High-quality Leather Handbag
Immerse yourselves in unparalleled relaxation with weekend girlfriend getaways for a spa day. Thoroughly research resorts or spas with glowing reviews, ensuring a retreat that caters to your relaxation needs. Indulge in massages, facials, and the therapeutic benefits of spa amenities. It's a luxurious escape, promising rejuvenation and quality time spent in the lap of tranquility.
Embark on a culinary adventure with a cooking class experience for girlfriends weekend gift ideas. Select a class hosted by a renowned chef or a reputable cooking school. Dive into the world of gastronomy, learning new techniques and mastering the art of creating delicious dishes. It's a hands-on experience that not only enriches your culinary skills but also creates lasting memories in the kitchen.
These meticulously chosen gift ideas for girlfriends, priced above $50, are a testament to the art of elegant gifting. Elevate your shared moments with these luxurious tokens, creating a weekend filled with opulence, joy, and the warmth of a thoughtful and extravagant gesture.
Conclusion
To wrap up, girlfriend's weekend gift ideas are not mere tokens; they are expressions of love, thoughtfulness, and the shared moments that weave the fabric of a meaningful relationship. From personalized trinkets to opulent surprises, these gifts go beyond the material, becoming symbols of connection, joy, and the commitment to creating lasting memories together. Embrace the art of thoughtful gifting, and watch as these gestures elevate your weekends and deepen the bond between you and your girlfriend.