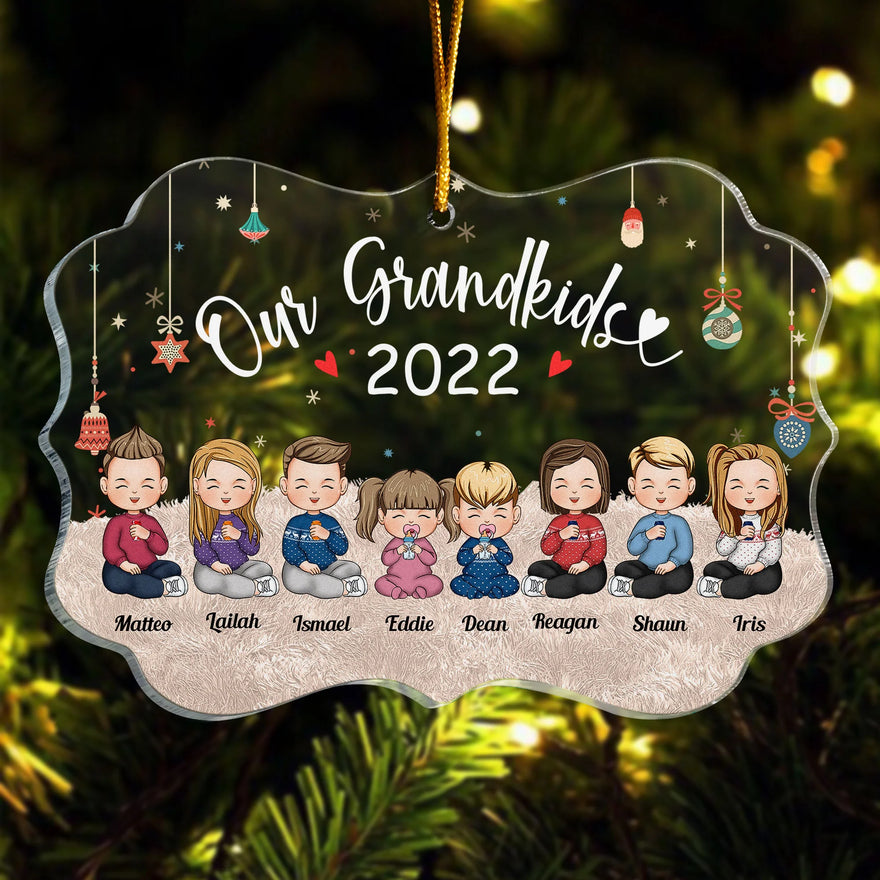 Gift Ideas
Finding The Best Christmas Gift Ideas for Grandpas: A Heartfelt Guide
With Christmas just around the corner, the search for the perfect gifts begins. This comprehensive guide on Christmas gift ideas for grandpas explores meaningful and personalized options to touch his heart. From comfort to nostalgia, these ideas resonate with grandpas' love for family, hobbies, and cherished traditions.
What is a Good Gift for Grandpas for Christmas?
When considering grandpa Christmas gift ideas, it's essential to think about the factors that make a gift truly special. Personalization, functionality, sentimentality, and alignment with hobbies or interests are vital aspects to consider. 
Reflecting on grandpa's personality, passions, and what would bring him joy can lead to the best gift idea for grandpa. Nostalgic items, gifts that promote relaxation or connection with the family, and customized presents often hit the mark.
Gift Ideas for Grandpas For Christmas
Top 32 Meaningful Christmas Gift Ideas For Grandpas
Finding the perfect Christmas gift for grandpa can be challenging, but a thoughtful present will warm his heart and reflect the love you feel for him. Here's a diverse and extended list of gift ideas:
Does he have a favorite author or genre? Find a limited edition or autographed copy of his favorite book to add to his collection.
Gift your grandpa the opportunity to relive his travel adventures with a beautifully crafted travel memory book. This book will be a treasure trove of his journeys, featuring photographs, ticket stubs, postcards, and his own reflections on the places he's explored.
Offer an elegant pocket watch as one of the unique Christmas gift ideas for grandpas, symbolizing timeless love. Choose a classic design and have it engraved with his initials or a meaningful date. 
Gift Ideas for Grandpa on Christmas: Engraved Watch
Choose a pair of comfortable slippers or warm socks, considered among the good Christmas gifts for grandpa, to keep his feet cozy during winter. You can consider socks with funny designs and other funny gift ideas to make him laugh this Christmas
If he has a green thumb, this kit can provide endless enjoyment. Select one that caters to his favorite herbs or flowers, fostering a hobby he loves.
Historical Book or Biography
For the grandpa who's passionate about history or biography, consider gifting him a well-researched historical book or a biography of a figure he admires.
Compile recipes passed down through generations or his favorite meals. Include photos and family anecdotes to make it a culinary trip down memory lane.
Christmas Gift Ideas for Grandpa: Family Recipe Book 
Refresh his collection with a classic game that brings the family together. Consider ones that he played with you as a child, reigniting nostalgia.
Personalized Photo Frames 
For good Christmas gift ideas for grandpas, why not include a cherished family photo in beautifully crafted frames? These personalized Christmas gifts will forever capture a precious moment.
Among the unique Xmas gifts for grandpa, create a personalized calendar with family pictures, making each month special.
Pick one with an image of a favorite destination or family portrait. This engaging gift will provide hours of enjoyment for him and his family.
Gift Ideas for Grandpa This Christmas: Custom Puzzle
Opt for one in his favorite color or pattern, adding a personal touch with embroidery. It's perfect for winter nights by the fireplace.
Upgrade his grooming routine with quality brushes, razors, and creams. Package it elegantly to provide a luxurious experience.
Look for skilled craftsmanship that resonates with his style. It's an ideal place to store cherished mementos.
Design a t-shirt with his favorite quote, nickname, or a fun grandpa-themed design. This personalized t-shirt is not just a gift; it's a celebration of his role in the family, making it one of the standout Christmas gift ideas for grandpas.
Christmas Gift Idea for Grandpa: T-shirt
Select a user-friendly tablet that allows him to stay connected with family and explore online content. Preload it with his favorite apps for an extra personal touch.
Collaborate with family members to create artwork that represents what he means to you. It could be a painting, a sculpture, or even a collage.

Give your grandpa the gift of relaxation with a soothing massage cushion designed to help him unwind in the comfort of his favorite chair. 
Involve the grandkids in crafting a beautiful card. Their creativity and love will shine through, making it a unique gift.
Grandpa Gift Ideas For Christmas: Handmade Card
Upgrade his fishing gear or tackle box. Consider adding personalized touches, like engraved fishing lures with his initials.
Show your grandpa how much you care by putting together a homemade treats basket filled with his favorite indulgences. From cookies and chocolates to jams and preserves, this basket will be a delightful assortment of flavors that remind him of your love.
A scrapbook filled with family memories is a wonderful idea when considering Christmas gift ideas for grandfather.
Create a customized canvas with a family name or meaningful quote. Pay attention to the details; this personalized wall art isn't just decoration but a statement of family pride, positioning it among the unique Christmas gift ideas for grandpas.
Christmas Gift Ideas for Grandpa: Canvas
Assemble a basket of his favorite gourmet treats, like specialty cheeses, chocolates, or nuts. Include items from local artisans to make it extra special.
Choose films from his favorite era or genre, and consider adding a classic popcorn maker to recreate the cinema experience at home.
If you're skilled in these crafts, create a cozy blanket in his favorite colors. The effort and love you put into it will keep him warm in more ways than one.
A customized mug is one of those grandpa Christmas gift ideas that marry functionality with affection. It's not just about enjoying a hot cup of coffee or tea; it's about making those moments meaningful. Consider selecting a design that resonates with his personality, whether it's his favorite quote, an inside family joke, or a beautiful picture of the grandkids.
Gift Ideas for Grandpa On Christmas
Choose one that's user-friendly and feature-rich. It can be a helpful tool for his adventures on the road, whether it's a trip to the store or a cross-country drive.
>> Read More: Gifts for Grandpa Who Has Everything
Finding The Perfect Christmas Gifts For Grandpa At Personal House
Looking for a one-stop destination to find the ideal Xmas gifts for grandpa? Personal House offers a wide variety of personalized, thoughtful, and meaningful items perfect for your Christmas gift ideas for grandfather. From personalized apparel to custom artwork, Personal House's expertise ensures every detail is taken care of. Explore the customized gifts for grandpa collection today and make this Christmas unforgettable for your grandpa!
In conclusion, finding the perfect
Christmas gift ideas for grandpas
involves understanding his interests, hobbies, and values. This guide provides a diverse selection of ideas to suit every grandpa's personality, making it easier to find the one gift that will make his Christmas truly memorable. Whether it's comfort, nostalgia, or a touch of modernity, these Christmas gift ideas for grandpas are designed to create joy and strengthen family connections.