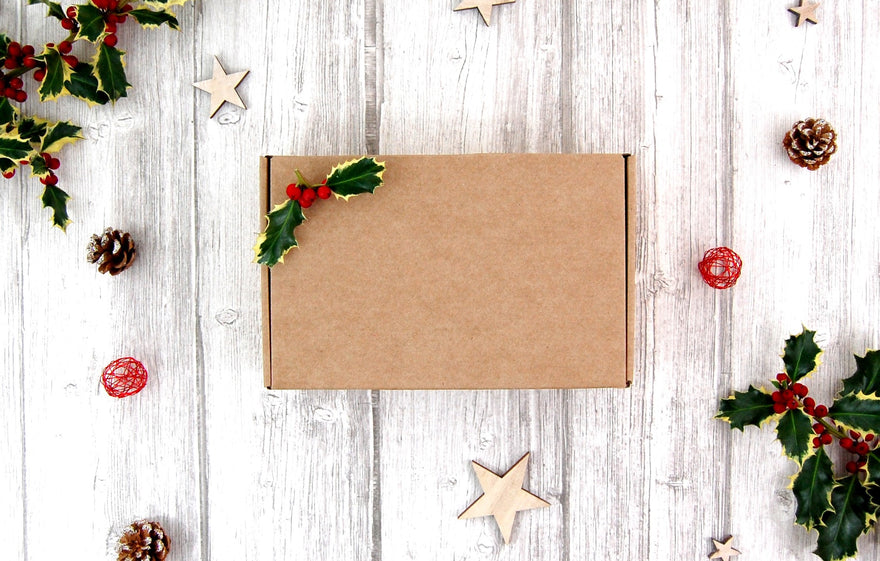 Gifts Guide
The Ultimate Holiday Gift Guide for Dad - Best Gifts Reveal
This dad holiday gift guide from Personal House is here to inspire you if you want to find answer for the question "How to choose the best holiday gift for dad?". Whether it's his birthday or Christmas, this guide will provide you with insights to help you choose a thoughtful gift he'll appreciate.
How to Choose a Holiday Gift for Dad for Different Occasions?
Choosing a holiday gift for your dad doesn't have to be a daunting task. Start by considering his hobbies and interests. Then think about his needs and wants. Is there something he's been eyeing for a while? Is there an experience he's mentioned wanting to try? Your dad's casual conversations might be sprinkled with gift ideas; you just need to listen.
The ultimate dad holiday gift guide: For all holidays
Whether it's for a birthday, Father's Day, Christmas, or simply to show your love, finding the right gift for your dad can be a challenge. But worry no more, as this ultimate  "holiday gift guide for dad" is here to help you navigate the world of dad gifts, making the task of finding the perfect present a breeze.
Holiday Gift Guide for Father: Choose Based on Hobby and Interest
This guide tailored towards hobbies and interests includes gifts such as books for the avid reader, cooking utensils for the culinary dad, or musical instruments for the dad with a passion for music. These presents are specifically curated to appeal to his personal interests and hobbies, making them particularly meaningful.
If your dad is an avid reader, consider getting him books or novels related to his favorite genre or author. It's a thoughtful gift that caters to his passion for reading and adds to his book collection.
Holiday gift guide for dad: Books
Cooking Utensils or BBQ Grill Set
For the dad who loves to cook or grill, high-quality cooking utensils or a BBQ grill set could be an excellent choice. It's a practical gift that he can use to prepare his favorite meals.
This personalized night light is a reminder of the love and appreciation you hold for him. Every time he switches it on, he'll be greeted with a personal touch, be it a favorite family photo, a loving message, or a design that reflects his interests.
Customized Night Light: Holiday gift guide dad
Music Instruments or Accessories
For the musically inclined dad, consider music instruments or accessories. Whether he's a seasoned musician or a beginner, these gifts will be music to his ears.
Dad Holiday Gift Guide: Experience-Based Options
Experience-based gifts make unforgettable presents, offering your dad the opportunity to create lasting memories. From tickets to his favorite sporting event or concert, a cooking class or wine tasting event, to even an adventurous skydiving experience, this gift guide for dad on holiday offers a variety of experiences to suit his tastes.
Tickets to a Sports Game, Concert, or Theater Show
Experience-based gifts can be unforgettable. Tickets to a sports game, concert, or theater show might just be the highlight of his year.
Dad Holiday Gift Guide: Concert ticket
Cooking Class or Wine Tasting Event
If your dad enjoys culinary arts or is a wine enthusiast, consider a cooking class or a wine tasting event. It's an interactive experience that he can learn from and enjoy.
For the thrill-seeking dad, adventure activities like skydiving or a hot air balloon ride could be an exciting surprise. These experiences can create memories that last a lifetime which can be the perfect gift for dad who has everything.
Holiday Gift Guide for Dad: Consider your budget
Budget shouldn't be a barrier when it comes to showing your dad how much he means to you. This dad holiday gift guide section explores budget-friendly gift ideas like personalized photo frames, DIY coupon books, or subscriptions to his favorite magazine or streaming service, ensuring that you can present a thoughtful gift without breaking the bank.
Personalized Canvas or Poster
A personalized canvas or personalized poster can be a sentimental and budget-friendly gift. Choose photos that capture special moments and memories.
Guide To Dad Holiday Gift: Canvas
A DIY coupon book with special favors or activities can be a heartfelt and inexpensive gift. It shows your willingness to spend time and effort on him.
Customized Coffee Mug or Personalized T-shirt
A customized mug or personalized t-shirt with a holiday-themed design is a practical and affordable gift that your dad can use daily. You can personalize it with a favorite quote, picture, or a simple 'Best Dad'.
Holiday Gift Ideas for Dad: Custom T-shirt
Subscription to His Favorite Magazine or Streaming Service
A subscription to his favorite magazine or streaming service can be a budget-friendly gift that keeps on giving. It's a gift that caters to his interests and provides ongoing entertainment.
Personalized Holiday Gift Guide for Dad from Personal House
If you're looking for personalized holiday gift ideas for dad, consider checking out Personal House. We offer a wide range of personalized gifts, from engrave metal sign to custom clothing, that can make your dad's holiday season extra special. Don't miss out on our collection!
Dad Holiday Gift Guide: Personal House website
Remember, the best gift guide for father is that you put your time and love into your gift. This guide from Personal House is a good starting point for finding a gift that resonates with your dad. Happy holiday gift shopping!