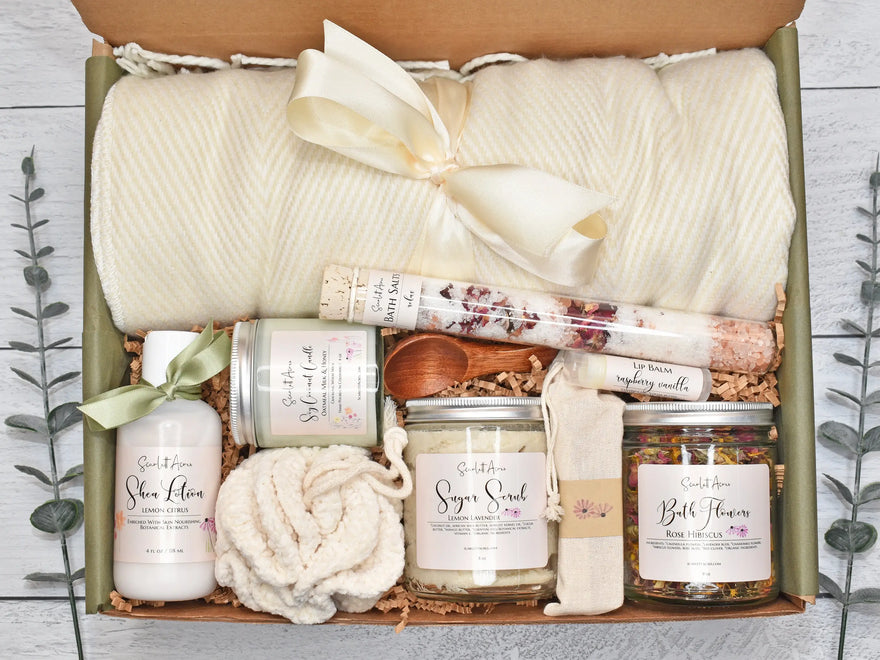 Gifts Guide
Top 15 Heartfelt 18th Birthday Gifts Ideas To Celebrate Adulthood
In this guide, discover a collection of thoughtful and inspired 18th birthday gifts ideas from Personal House, each designed to not only mark the passage of time but to accompany the celebrant on their journey into the next exciting chapter of life. It's an opportunity to craft a gesture that encapsulates love, support, and well
What Does 18 Gift Symbolize In A Debut?
A debut is a significant cultural celebration, especially when a person turns 18. This number holds cultural, social, and sometimes religious significance, making the 18th birthday gifts ideas presented during a debut carry profound meanings. Let's explore what 18 gifts symbolize in a debut through the lens of cultural traditions:
Personalized Leather Journal For 18th Birthday Gifts Ideas
In many cultures, the number 18 is considered auspicious and carries positive connotations. It signifies reaching the age of maturity and being ready to face the challenges and responsibilities of adulthood.
Each of the 17th birthday gifts ideas for 18 both represents a year of the celebrant's life, creating a timeline that reflects their unique journey. The gifts often symbolize the experiences, lessons, and growth that have shaped the individual.
The 18 gifts are often accompanied by wishes and blessings from the gift-givers. This signifies not just the material gifts but also the intangible support, love, and good wishes bestowed upon the celebrant.
Family and Community Connection
The presentation of 18 birthday gift ideas often involves family and close friends, emphasizing the importance of community in the celebrant's life. It's a communal effort to guide and support the individual as they embark on the journey of adulthood.
Material and Symbolic Gifts
The gifts can vary widely, ranging from practical items like books and jewelry to symbolic ones like a key or a globe. Each gift is chosen with care to reflect the personality, interests, and aspirations of the celebrant.
Some gifts may be chosen to reflect the values and principles the family holds dear. It becomes a way to instill cultural and familial values into the celebrant as they step into the next phase of life.
Customized Memory Scrapbook For 18th Birthday Gifts Ideas
In essence, the 18 gifts are a symbolic representation of a person's past, present, and future. Each gift contributes to a narrative that tells the story of the celebrant's journey, values, and the collective support of their community as they embrace the exciting possibilities of adulthood.
15 Best Heartfelt 18th Birthday Gifts Ideas For Your Beloved
Stepping into the world of adulthood is a momentous occasion that calls for meaningful celebrations with unique gifts. In this guide, we present the 15 best meaningful 18th birthday gift ideas, curated to not only mark the milestone but to resonate with the essence of your cherished relationship, creating moments that will be cherished for a lifetime.
18th Birthday Gift Ideas For Daughter
Marking your daughter's 18 year olds calls for gifts that encapsulate her unique essence and signify the incredible woman she's becoming. From personalized jewelry that tells her story to spa day kits for moments of self-indulgence, these 18th birthday present ideas for daughters are crafted with love and thoughtfulness.
Choose unique mugs that reflect her passions, from art to literature or travel, ensuring each sip becomes a moment of joy. Whether it's a mug featuring her favorite book cover, an artistic masterpiece, or a snapshot from a cherished memory, these unique mugs for your 18th birthday gift ideas for daughter become a daily reminder of your thoughtful and heartfelt birthday wishes.
Unique Mugs For Daughter's 18th Birthday Gift Ideas
Transform your daughter's 18th birthday into a day of indulgence with a DIY spa day kit. Filled with luxurious bath bombs, scented candles, and pampering face masks, this kit is a relaxation retreat in a box. Encourage her to unwind, rejuvenate, and take a moment for self-care amidst the busyness of life.
Charm Bracelet with Birthstone Charms
Choose charm bracelets for your 18th birthday gifts ideas that are engraved her age on it like "16" for her 16th birthday gift ideas. Each charm is carefully selected to represent a unique facet of her personality, turning the bracelet into a meaningful and personal piece of jewelry. 
This collection of 18th birthday presents are perfect for all occasions that you can refer to  21st birthday gifts ideas for your daughter. Each present is a token of admiration, ensuring her milestone birthday is adorned with personalized touches that mirror the beauty of her journey into adulthood.
18th Birthday Present Ideas For Son
As your son steps into the exciting realm of adulthood, finding what to get someone for their 18th birthday becomes a mission of love and celebration. These carefully curated 18th birthday present ideas for him are designed to make his transition into the next chapter of life truly unforgettable.
Delight your son with 18th birthday gifts ideas wrapped in a customized apparel like a T-shirt. Choose his favorite colors, add a touch of humor, or imprint significant dates and inside jokes to make it uniquely his. These customized T-shirts are a sentimental reminder of your love and the special moments you've shared.
Customized T-shirts For Son's 18th Birthday Present Ideas
Personalized Leather Journal
Consider 18th birthday present ideas for son to be an enduring treasure with a personalized leather journal. Crafted with care and sophistication, this journal provides a timeless space for him to pen down his thoughts, dreams, and reflections. Engrave his name or a special message on the cover for that extra personal touch, transforming the journal into a cherished keepsake. 
Tech Gadget Goodies Basket
For your tech-savvy son, 18th birthday present ideas for him should go beyond the ordinary with a basket filled with the latest gadgets. From wireless earbuds delivering crisp sounds to a sleek phone stand for hands-free convenience, each item in this basket is a modern delight. This curated collection of ideas for 18th birthday gifts ensures he's equipped for the digital age with style and functionality. 
These 18th birthday present ideas for son encapsulate a spectrum of thoughtful options, from timeless keepsakes to modern tech wonders. Each gift goes beyond the material, creating moments that mark the beginning of his journey into adulthood with love, warmth, and a touch of personalized magic.
Gift Ideas For Your Lover's 18th Birthday 
Celebrating your lover's new age calls for 18th birthday gifts ideas that capture the essence of your deep connection and mark the beginning of a new chapter in their life. These gift ideas are a reflection of your enduring love and commitment.
Customized Couple's Portrait
Capture your love story in customized birthday gifts with a couple's portrait. The artist will skillfully depict your shared journey, from the first date to the 18th birthday celebration. This portrait becomes a timeless expression of your love, a piece of art that decorates your home and reminds you both of the depth of your connection. 
Customized Couple's Portrait Gift Ideas For Your Lover's 18th Birthday
Surprise your lover with romantic 18th birthday present ideas male and female. From a cozy cabin to candlelit dinners and breathtaking views, this package is designed to create unforgettable moments. It's a gift that goes beyond the material, offering an experience that strengthens your connection and creates lasting memories. 
Give your lover a piece of the cosmos by naming a star after them. This unique and symbolic gift transcends earthly boundaries, reflecting the magnitude of your emotions. It's a personal and romantic gesture that allows your lover to look up at the night sky and know that a star shines just for them, making their 18th birthday truly stellar.
These carefully chosen 18th birthday gifts ideas for your lover embody the promise of shared adventures, celestial connections, and enduring love. Each gift is a testament to the unique bond you share, ensuring their milestone birthday is graced with moments of romance, enchantment, and the anticipation of a beautiful journey ahead.
18th Birthday Gift Ideas For Your Friends
As your friends step into their 18th year, it's a momentous occasion deserving of gifts that reflect the vibrancy of your friendships and the exciting adventures that lie ahead. These 18th birthday gift ideas are a thoughtful expression of your appreciation for the individuals they are becoming.
Subscription to a Hobby Box
Fuel your friend's passion with a monthly subscription box tailored to their hobbies. Whether they love art, books, or gourmet snacks, each box is a curated delight that aligns with their interests. This subscription becomes a constant reminder of your thoughtfulness, introducing them to new and exciting aspects of their favorite pastime every month.
18th Birthday Gifts Ideas For Chocolate Friend
Customized Memory Scrapbook
For your bestie, especially gift ideas for friends moving away, the essence of your shared journey with a customized memory scrapbook. Each page is a snapshot of the moments that define your bond, creating a tangible reminder of the adventures you've faced together. These 18th birthday gifts ideas become a testament to the uniqueness of your friendship.
Elevate your friend's outdoor experience with a trendy hammock. This trendy and comfortable hammock provides a stylish and comfortable retreat, whether it's in their backyard, at the beach, or during a camping trip. It's a gift that blends style with leisure, ensuring your friend has a cozy and fashionable spot to unwind and enjoy the beauty of nature.
This diverse array of 18th birthday gift ideas for your friends is a tapestry of celebration, ranging from the sentimental charm of customized scrapbooks to the joyous surprises packed in hobby-centric subscription boxes. 
Ideas For 18th Birthday Gifts For Your Siblings
Embarking on the celebration of your siblings' 18th birthdays calls for gifts that encapsulate the shared memories, inside jokes, and the unique bond that only siblings understand. These 18th birthday gifts ideas are crafted with love to make their special day truly memorable.
Customized Star Map Poster
Consider your sibling's ideas for 18th birthday presents with a custom star map poster. This thoughtful gift captures the night sky on their birthdate, creating a personalized piece of the universe just for them. The stars become a unique and artistic reminder of their special moment, hanging proudly on their wall as a testament to the celestial magic of their birth.
Customized Star Map Poster Ideas For 18th Birthday Gifts For Your Siblings
Gaming Console and Trending Games
For the gaming enthusiast sibling, choosing 18th birthday gifts ideas with a new gaming console paired with the latest trending games. From action-packed battles to immersive storytelling, each game becomes a portal to new worlds. It's a present that combines entertainment with the thrill of exploration, ensuring your sibling has a gaming experience like no other on their special day.
Matching Sibling Jewelry Set
Symbolize the unbreakable bond with your sibling through a matching jewelry set for ideas for 18th birthday gifts. Whether it's matching bracelets, necklaces, or rings, this set becomes a symbol of shared memories and a promise to stand by each other. It's a heartfelt gift that transcends material value, turning accessories into cherished tokens of your lifelong connection.
This carefully curated selection of 18th birthday gifts for your siblings embodies a spectrum of sentimentality, from the sophistication of personalized leather journals to the tangible connection represented by matching jewelry. 
Conclusion
As the curtains fall on this exploration of 18th birthday gifts ideas, one thing becomes abundantly clear-celebrating this milestone is about weaving a tapestry of memories and sentiments. Each gift symbolizes not just the passing of another year but the embrace of a new chapter in the recipient's journey. So, go ahead, choose with heart, and make the 18th birthday a canvas painted with love, laughter, and the promise of exciting adventures ahead.